Leather Skid Boots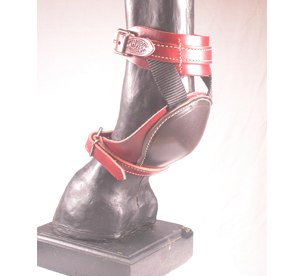 Made for us by King's Saddlery of Sheridan, Wyoming. All leather construction with the exception of the skid plate, which is a very hard, abrasion-resistant plastic.
King's Saddlery skid boots stay in place, and when cleaned regularly, won't rub sores on the legs.
We believe this is the best leather skid boot available.