Professional's Choice Protective Boots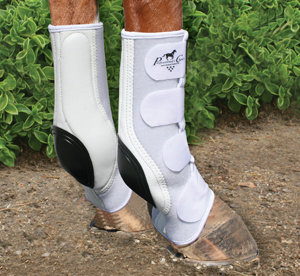 Sport Medicine Products, Inc.
No company has done more in the way of clinical studies than "Professional's Choice". They are the acknowledged leader in splint boots, bell boots, back and knee supports, and rubber skid boots. We offer a wide selection of Professional's Choice in black and white, but can special order various colors.
We are always searching for new, improved leg protection, whether it's made in our shop or by another reputable supplier.