Protective Boots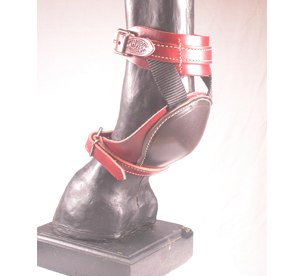 "The ultimate is splint boots and skid boots."
No company has done more research on leg protection than Professionals Choice. They are the acknowledged leader in splint boots, bell boots, back and knee supports, and neoprene skid boots. We offer a wide selection of Professionals Choice in black and white, but will special order other colors for our customers.
Avila's Pro Shop also carries skid boots from King's Saddlery, and skid boots and polo wraps from Equibrand.