Cowhorse Equipment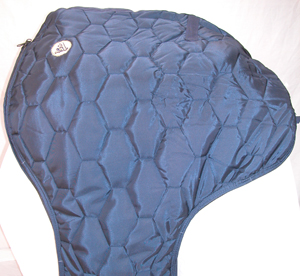 "Built for working cowboys and horse trainers."
Because of our 25 years as professional horse trainers we know what kind of treatment these products will receive. That is why we use the best leather, stainless steel hardware, proper type and size of thread, and correct size to fit most horses. Our customer expects us to make these products correctly so they don\'t have to think about it. We are proud to do it.
Cowhorse Equipment, as it is known today, was acquired in 1989 by Joel and Lynn Gleason. With their many years experience as professional horse trainers, it proved to be an advantageous match, which resulted in their ability to produce horse training equipment of the highest caliber. Joel and Lynn, plus several of their friends shared the necessary expertise to deal with the numerous minute details that must be considered during the multistep process necessary to produce quality equipment, including the ability to choose the correct type and weight of leather, the exact lenghth of each stitch and perhaps most importantly the correct fit. Joel and Lynn consistently contemplate ways to enhance their already distinctive products.
It has been said by many of the top professional horse trainers who use Cowhorse Equipment products that "they are the finest in the industry".