Spurs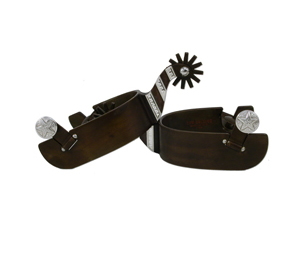 "An overlooked and miss-understood tool."
Spurs should be used as a push or a poke rather than a stab. They are re-enforcing a leg cue. Almost all professional trainers wear spurs 100% of the time.
Most of the spurs sold at Avila's Pro Shop are crafted by Tom Balding Bits and Spurs of Sheridan, Wyoming. Tom is very much into quality control which is why he is such a nice fit with us.
Avila's Pro Shop also offers spurs crafted by Greg Darnall, Lane Dilworth, and Professionals Choice.